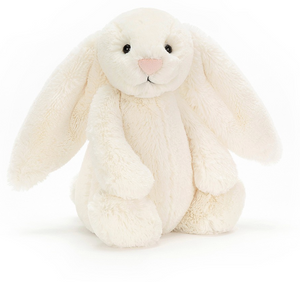 Bashful Cream Bunny Small
Small Bashful Cream Bunny's gorgeous long ears look like two big dollops of clotted cream. Mmmm! Time for scones and a hippity-hop on the grass! With a bunny pal as soft as butter icing, summer days are so inviting!

Personalised ribbon for this bunny is complimentary with any order please add your name in the field above. A complimentary ribbon colour and foil colour will be selected for you.