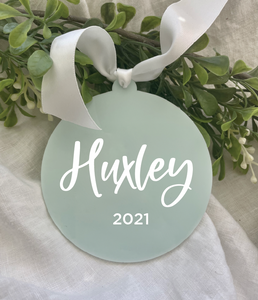 Seafoam Acrylic Bauble Christmas Decoration
♥ Our beautiful hand crafted personalised sea foam acrylic bauble decoration measuring approximately 10 cm. 
Text is available in a range of colours, please select your preference at time of purchase along with the name of personalisation. 
Matching ribbon will be included with the text colour. 
Copyright 2014 by Chalk + Co